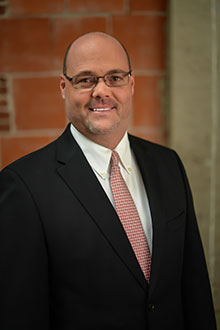 Attorney
Mr. LaFrancis graduated from Thomas Jefferson School of Law and was admitted to the California Bar in 2001. After being admitted to the bar, he specialized in representing plaintiffs in all areas of civil litigation at both the State and Federal level.
Mr. LaFrancis began his career as an associate with the law firm of Frantz, Townsend & Foldenauer. He then went on to work as an associate at the Kalafer Law Firm, which specialized in handling medical malpractice and catastrophic personal injury claims.
Since 2007, Mr. LaFrancis has exclusively represented retired professional athletes in workers' compensation claims in California through negotiations, settlement conferences, and trials. He continues to represent the interests of retired professional athletes in their quest for benefits through the California workers' compensation system.
Mr. LaFrancis is a member of the California Bar, and has been admitted to practice in the United States District Court for the Southern District of California.